I'm an illustrator and graphic designer who loves to visually communicate stories and ideas about important current topics. Issues relating to animals, sustainability, protecting the environment and nature are particularly close to my heart.
I really enjoy drawing cute and funny animals and scenes from everyday-life in a playful soft style. Patterns and structures inspire me.
I'm fluent in both Finnish and Swedish and have very good skills in English.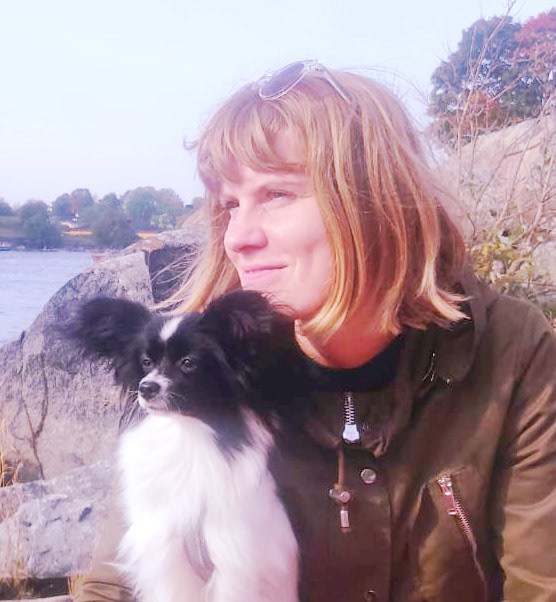 Malmö högskola - Graphic Design
Bachelor of Arts with a major in Graphic Design, June 2017
Åbo Akademi - Art History, Sociology, English Language and Literature, Cultural Management
Bachelor of Arts, Line for cultural management, June 2014
The Summer University of Turku
Basics in Graphic Design - October 2013–February 2014
The Interior Academy (Sisustusakatemia) - Interior Design - Course in Interior Design,
September 2013–April 2014
Vasa övningsskola
Finnish Matriculation Examination, May 2008
Freelance graphic design and illustration
Christina Lax Design, March 2016–
AD assistant / graphic designer
Oy Graaf Ab - 10.1.2018–3.12.2018 
Graphic designer/Layout designer
Finnish Papillon & Phaléne association's magazine, 1.1.2017-
Internship, Design Assistant
Duni Ab, 1.9.2016-16.12.2016
Translator: Finnish - Swedish
Magno-Flo Finland Kb Ky, June 2009–
2020 - Kuvittajat ry

(

The Finnish Illustration Association)
- project grant